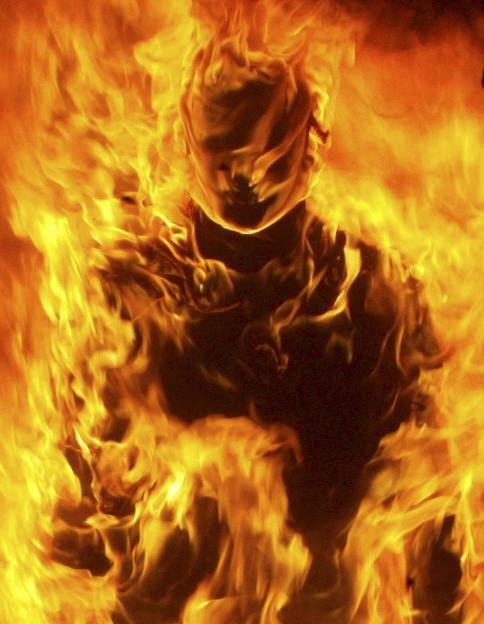 I found the town at the base of the mountain. It wasn't too hard, really; a trail of barren dirt had snaked down its steep inclines, leading me to my new home. My new family wasn't too thrilled at my arrival.
Maybe it was because I wore nothing. Maybe because the edges of my person were warped and twisted by invisible funhouse mirrors, contorting the edges of my skin in a wave-like fashion. Maybe because the very ground on which I treaded gave way under bare foot, leaving only in my wake smoldering black. Maybe because, as I walked through the center of town, eyes set upon me, I only grinned at their presence.
Nonetheless, the local orphanage took me in. A bold decision; a terrible consequence. As I grew and learned with the abandoned, they cared little of me—well, little of my small sparks, which leaped from my hands and body, miniscule specks of flame like flares. They should have noticed when the air around me rippled with heat, my eyes ablaze of the color orange, that night when the village was laid to waste. They should have noticed me walk into the dining room, charring the floor beneath my foot with each passing step.
They noticed when I erupted in flame. They screamed, they flailed, they died.
And I couldn't stop. I cherished the smell of smoldering flesh; relished in the immolation of the structure I once stood in, now ashen and falling around me. I enjoyed watching the streams of fire lash out at buildings on my left and right, snaking from my hands, an angry serpent. The moans and the wails only fueled the unquenchable flames, and I couldn't help but laugh.
From fire I was born, and only by fire will I return.